A key element of learning to drive is training for your driving theory test. In 1996, this non-practical test was introduced to replace the old-style Highway Code verbal questions that were asked during the regular practical driving test. It is imperative that every learner driver passes this test before they take their physical driving test.
As you might imagine, preparing properly is very important if you're going to successfully pass your theory test and therefore be able to go on to take your practical driving test on the road. That's why Pass At Once offers expert theory test training so you can ace the exam in no time!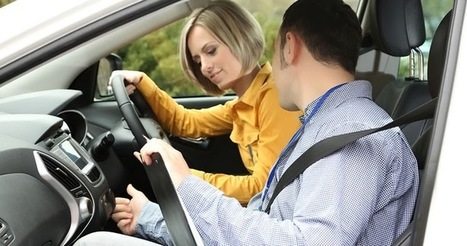 What Does Theory Test Training Involve?
When you take your theory test, you'll have two parts that you need to pass.
The first is the Multiple Choice Questions section. You will be required to answer 50 questions and you need to answer 43 correctly to pass.
The second is the Hazard Perception test. This is a video test in which you are required to spot hazards on the road. The pass mark for this part of the test is 44 out of a total of 75 possible points.
When you take theory test training with us, we prepare you effectively to take your theory test with minimal stress. We understand just how important it is to have a solid grounding in the theory of the road before you get behind the wheel independently, and that's why our instructors take this aspect of your test very seriously indeed. Our instructors have the necessary skills and experience to help you sail through this component of your driving test with flying colours. We'll help you to identify potential hazards on the roads and to develop a good grounding in the Highway Code with realistic practice questions so that you won't have any difficulty or undue anxiety when the time comes for you to sit the test for real.
When Can I Start Theory Test Training?

As soon as you have a provisional driving licence you can start Theory Test Training with Pass At Once. Did you know that you're allowed to apply for your provisional licence before your 17th birthday? If you sign up for our training straight away, you'll be ready to take your theory test the moment you turn 17!
Where Can I Take Pass At Once Theory Test Training?
If you need help to pass your theory test, you can rely on our team to help you learn everything you need to know in the way that suits you best. We offer a flexible approach to your practical driving lessons, and we're also happy to offer the same flexibility when it comes to preparing for your theory test. We can either help you with remote online learning or we can help you in our office – we're here to make it as easy as possible for you to get the pass that you need so that you can go on to take your practical test and to take to the road under your own steam.
CONTACT US TODAY
---
To find out more about how we can help to get you out on the road and learn more about our Birmingham driving lessons. We're here to help you pass the first time with automatic driving lessons in Wolverhampton, Birmingham, Coventry and more.