FEMALE DRIVING INSTRUCTORS BIRMINGHAM

If you're a woman who wants to take to the road for the first time, you might feel anxious about spending so much time in the vehicle with a male instructor. Although all of the instructors who work for Pass At Once are checked and vetted, and are entirely trustworthy, it can still be an uncomfortable experience for some women and this can deter them from getting behind the wheel in the first place. Fortunately, here at Pass At Once, we've taken this into account when hiring instructors for our team. We actively recruit the best lady driving instructors Birmingham has to offer so our female clients have more choice when arranging their lessons.
Some people would prefer to learn to drive with a male driving instructor whilst others would prefer or feel more comfortable learning to drive with a "Female Driving Instructor" in Birmingham. That's why we have both male and female driving instructors available for your convenience.
Our female driving instructors are just as passionate as our male driving instructors when it comes to providing driving tuition and are committed to getting you through your driving test as quickly as possible whilst making it a pleasurable experience. You can rest assured that if you choose one of our female driving instructors in Birmingham you will enjoy just as positive an experience, and will benefit from equally proficient tuition in all the essential basics when out on the roads.
If you're seeking female driving lessons Birmingham has more than one option. But we believe that here at Pass At Once we offer something that many of our rivals cannot. When compared to our competitors such as the Ladies First driving school in Birmingham, we can
match you with a female driving instructor in Birmingham who can teach you in an automatic vehicle. Many women who are taking to the road for the first time feel overwhelmed when faced with the complexities of driving a manual car. Trying to control the vehicle while changing gears, finding the clutch biting point and also focusing on the hazards on the road ahead can feel just too much for some women. That's why we're proud to be able to match you with a skilled and experienced lady driving instructor in Birmingham with an automatic car. With less to focus on inside the vehicle itself, an automatic car makes it simpler to grasp the basics of driving, from reading the road to controlling the steering, so that you can pass your test more quickly and gain independence more rapidly.
But what about if your first language isn't English and you need a female driving lesson in Birmingham? No worries, Pass At Once has you covered! Our female driving instructors who are fluent in lots of different languages are at your disposal and can speak to you in your home language so that you can communicate and learn more effectively without any
struggles or difficulties. With instructors who can speak Bengali, Hindi, Punjabi and Urdu, there's sure to be someone on our team who can help you to sail through your test while making you feel comfortable behind the wheel.

OUR COST EFFECTIVE PRICING FOR FEMALE DRIVING LESSONS IN BIRMINGHAM
If you're concerned that you'll need to pay more for driving tuition with a female instructor, you need not worry. Here at Pass At Once we believe that as many people as possible should be able to access driving lessons – after all, we understand just how important it is these days to be able to gain independence on the roads with a driving licence. That's why
we strive to keep our prices as low as possible, with competitive rates that compare favourably with the local Ladies 1 st driving school prices as well as those of our other local competitors. Not only do we offer low prices per lesson, we also offer discounts for block bookings, group bookings and for students, so that as many people as possible can get their licence and become drivers with all the benefits that it offers.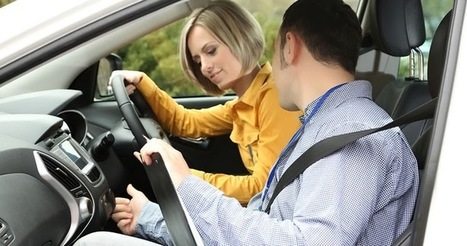 MALE VS FEMALE DRIVING INSTRUCTOR BIRMINGHAM

All instructors, male or female, need to pass the driving instructor training and must meet the criteria to be employed at PassAtOnce, so there are few differences between taking lessons from a male or female instructor.

However, if you are a female, you may find it easier to learn driving from a "Female Driving Instructor" in Birmingham. If you are uncomfortable around men that you don't know well, for whatever reason, then you will think that a "Female Instructor" is more friendly and less
intimidating. With less concerns to worry about, you'll be better able to focus on learning new driving skills and to put your new knowledge into practice on the roads so that you can sail through your test in no time at all.
CHOOSING PASS AT ONCE FOR LADY DRIVING INSTRUCTORS IN BIRMINGHAM
Wondering why you should choose Pass At Once for your next female driving lesson in Birmingham? Here are just a few of the reasons:
Affordable and competitive pricing with discounts available
Highly skilled, well-trained and experienced female instructors
Female driving instructors in Birmingham and the surrounding area who speak your language
Flexible lady instructors who can fit around your requirements and schedule
The choice of learning in either a manual or automatic vehicle
An outstanding driving test pass rate
No additional charges for weekend and evening lessons
Instructors with inside knowledge of the most common local driving test routes in your area
A choice of vehicles including hybrids and different-sized cars
Crash course and intensive female driving lessons in Birmingham for those who need to pass their test quickly
Pass Plus driving courses with female instructors
So, What Are You Waiting For?
---
If you're a woman who would feel more comfortable with a lady driving instructor in Birmingham, Pass At Once can meet all your needs. Contact us today to find out more about what we can offer you.