Wanted – ADI Driving Instructors
Due to a huge increase in demand for driving lessons after the lifting of lockdown, we're looking for qualified ADI driving instructors in Birmingham and the surrounding areas. Once driving tuition is permitted to resume, we're sure to be extremely busy, so if you're keen to help our learners to develop their skills and pass their test with flying colours contact us today to find out more about how you could become part of the Pass At Once team.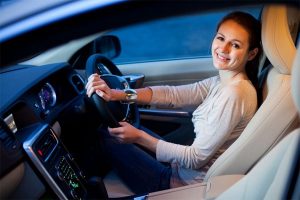 Urgently Needed Midlands Driving Instructors
If you're a qualified ADI driving instructor in any of the following areas, contact us today to find out more about how we can help you to enjoy a rewarding career. We're seeking skilled instructors in:
Birmingham

West Bromwich

Walsall

Tamworth

Wolverhampton

Cannock

Coventry

Nuneaton

Worcester

Redditch

Kidderminster

Stourbridge
We have a long history of teaching learners to drive, and now we need more reliable and talented driving instructors with the right positive attitude toward teaching students to drive in their own teaching vehicle with dual controls.
We don't charge franchise fees or other fees, and since there's no control you won't ever have to pay us any additional charges. We also pay our instructors more on average when compared with other local driving schools.
Contact us today to tell us the kind of work you require and we'll arrange bookings that suit your needs. We'll fit your instructing schedule around your diary, using your local DVSA practical test centres, and we'll do our utmost to ensure your diary is topped up whenever
you need more work. That means you'll be able to have as few or as many pupils as you require.
All of our driving instructors will be allocated their own driving courses on a first-come-first-serve basis during the year. You'll be free to select the driving courses you want to do, and you can even choose whether or not you accept the courses at all.
Flexibility To Teach A Semi-Intensive Or Intensive Driving Course
Many of our learners choose a semi-intensive or intensive driving course. That means their days are relatively flexible – something that is a massive advantage to you as a driving instructor, particularly if you already have regular clients of your own. All we'll ask of you is that you're presentable, reliable, flexible, and prepared to accept only the courses you're able to complete.
If you think you'd be a great addition to our ADI driving instructors team, contact us here at Pass At Once now. We're looking forward to hearing from you, and to making you part of our driving school family.
If you are interested in working with us as an ADI Driving Instructor or have any further questions please contact the office on 07971 512535 or please fill out our application form below with all the relevant details.
CONTACT US TODAY
---
To find out more about how we can help to get you out on the road and learn more about our Birmingham driving lessons. We're here to help you pass the first time with automatic driving lessons in Wolverhampton, Birmingham, Coventry and more.